---
Images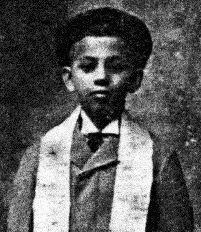 Greenberg at the time of his bar mitzvah in 1907.

---
Facsimiles of "Conduct" and "Spirituality"
---
From the Web site Samuel Greenberg: American Poet at http://www.logopoeia.com/greenberg/

Copyright © 2000 by Michael Smith aka Logopoeia. Address questions and comments to mike@w3.org

The banner quote at the top of the page ("the poet seeks an earth in himself") is from Greenberg's poem "Fred".

Greenberg's written works are provided for nonprofit educational and research purposes only.
They are otherwise copyrighted and may not be redistributed or reproduced in any form.